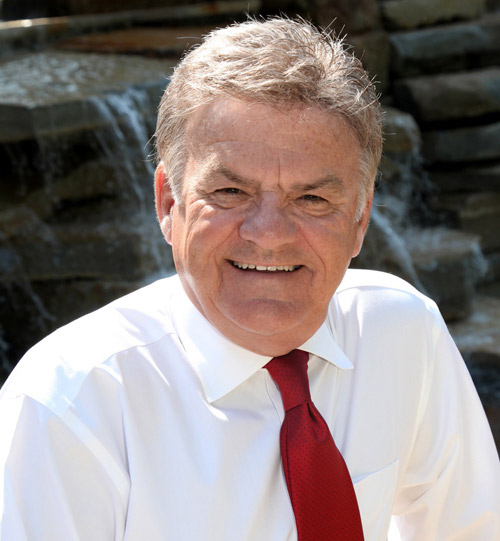 "By now you should have your financials completed for last year, so how did your Profit and Loss Statement turn out for you in fixed operations? Did you have a banner year or do you think you could have done better?
The best way to answer this question is to prepare a performance analysis of both your parts and service operations to identify your opportunities for improvement.
— Don Reed, CEO
DealerPRO Training
Introducing the 75/25 Rule
I recommend you use the 80/20 Rule in service and the 70/30 Rule in parts which combined will be the 75/25 Rule.
Simply put, your total parts and service expenses should not exceed 75% of your total parts and service gross profit which in turn leaves you with 25% Net Profit to Gross Profit. Using the above Rules you would then have a service Net Profit of a minimum of 20% of Gross Profit and parts Net Profit of a minimum of 30% of Gross Profit. Now make this calculation for each of these departments to see how you measure up.
Once you have completed your calculation then you must decide if your expenses are too high or is your gross profit too low or is it a combination of both? In reviewing and analyzing hundreds of dealerships, I have found that most dealers are doing a very credible job of controlling expenses especially in view of the tough times they have been through for the past three or four years when they had to get serious about controlling expenses in order to survive.
Consequently, I have found that most dealers have a gross profit shortage and not an excessive expense problem. In other words the real opportunity for increasing Net Profit comes primarily from increasing Gross Profit versus trying to save your way into profitability!
So let's build a Performance Improvement Plan that will provide you with a template for building your Profit Improvement Plan for 2018. My focus going forward is going to be your service operation since that is most likely where there is opportunity for substantial improvement in a short period of time. The five key elements of your plan are as follows:
1. Control Expenses
2. Increase Profit Margins
3. Increase Technician Productivity
4. Increase Sales per Repair Order
5. Increase Retail Customer Traffic
Control Expenses
Even though most of you are doing a good job of controlling expenses there may be some opportunities for savings that you have missed. First of all, do both your Parts Manager and Service Manager know what their department expenses are? Do they have a clear understanding of which expenses they are responsible for controlling? When was the last time they asked for competitive bids from three vendors to insure you are paying a good price for their service or product? Do you share a departmental Profit and Loss Statement with these two managers each month?
To help you facilitate proper accountability for the answers to these questions, here is a simple process to follow: Each time your Office Manager writes the checks for your payables (Monthly-bi-weekly, etc.), hold a meeting with your Office Manager, Service Manager, Parts Manager, General Manager and you the Dealer to review all the invoices and billing statements that should be attached to each check written. Pass them around the table and ask all to review. This will pay you some big dividends!
One of the most significant expenses in every dealership is people. To insure that you don't overpay your employees for the work they perform you should try to compensate as many as possible with a performance based plan. I call it "Compensate to Motivate." It simply means the higher the performance the higher the compensation. You are most likely already doing this for your sales and F&I people and I suspect it's working well for those positions. If so, then why would it not work equally as well for service and parts personnel? The answer is it will! This would include your Parts Manager, Parts Counter Personnel, Service Manager, Service Advisor, Warranty Clerk and Technicians.
Those people in these positions should all have a vested interest in maximizing their individual performance as well as that of their departments. The final benefit here is performance based compensation will be tied to either hours sales or gross profits so when your business cycle declines so does your employee costs and when business improves and/or their performance improves so does their compensation.
Increase Profit Margins
To begin with set yourself some goals for your margins on retail sales. Those goals should be 40% Gross Profit margin on retail parts and 75% Gross Profit margin on retail labor. If you happen to be exceeding these goals already, I congratulate you for a job well done. If you are performing below these goals then you have some work to do. My guess is most of you are below the 40% on parts and very close to the 75% on labor. In order to raise the margin you simply must raise your markup.
This markup should be based on the purchase price of the part, meaning the lower the purchase price the higher the markup and conversely the higher the purchase price the lower the markup. For example, a part with a cost of $10 is marked up 100% and is sold for $20 thereby producing a profit margin of 50%; whereas a part costing $1000 marked up 40% and is sold for $1400, producing a profit margin of 29%.
When it comes to labor pricing, you can simply divide the cost of your highest paid technician by .25 and that should equal your retail labor rate (Effective labor rate). Example: Highest paid technician = $25 per hour, divided by .25 = $100 per flat rate hour billed to the customer. This results in a labor gross profit for $75 which of course meets our objective of a 75% margin. Additionally, your technicians should be paid based on how many billable hours they produce versus how many clock hours they are at work. Simply put-they get paid when the dealer gets paid.
To be fair to the technicians you must have a proper time guide for repairs performed and in some instances you should bill the customer for the actual clock hours spent on the repair such as electrical concerns where we have no published time guide available. If you require your technicians to perform other non-technician duties such as plowing snow, moving inventory, repairing computers, replacing light bulbs, repairing equipment, etc. then you should keep track of the time spent on those items and compensate them accordingly. Actually, you should bill those hours on a repair order and charge it to Building Maintenance.
"Gross Profit is a Matter of Discipline"
Increase Technician Productivity
To begin with, you must focus on minimizing Non-collectible Time so conversely you must then focus on maximizing Collectible Time, defined as Internal, Warranty and Retail billable hours produced. This starts with scheduling appointments timely. When your customers call for an appointment or come in to your Service Department for an appointment offer an appointment for today or tomorrow.
The appointment is for the purpose of meeting with the Advisor to review the customer's concerns or maintenance needs, prepare an accurate estimate for the needed repairs or service and obtain the customer's approval. Many times an estimate cannot be given until the RV is properly inspected and diagnosed by a technician but you still must schedule the appointment for today or tomorrow. Once the customer drops off their RV you must strive to inspect the RV for needed repairs and/or service and diagnose the customer's concerns. Now you can prepare an accurate estimate—call the customer for approval—order the parts and then make the repair at a later date when you have all the parts.
Unfortunately, some Advisors will try to schedule the appointment for when they believe they can complete the repair which during your busy season could mean a week, two weeks or longer. This then allows the customer to shop around to your competition to see if they can get it serviced sooner and you end up losing this work. That makes no sense to me!
Take the competition out of the picture and get them in today or tomorrow. Couple this with performance based compensation and your productivity is headed due North!
Increase Sales per Repair Order
When those appointments show up your Advisors must go to the RV with the customer to conduct an interactive walk-around at the RV and look for obvious signs of needed services, make recommendations for completing those services and of course inspect the customer's primary concern.
Secondly, based on the mileage of the motorhome and/or the time between services for the motorhome or towable, the Service Advisor should review a proper Maintenance Menu with each customer and recommend those services needed to keep the RV in a safe and reliable condition.
Thirdly, your Technician should perform a thorough Multi- Point Inspection of the RV in addition to diagnosing the customer's primary concern. These three processes when followed consistently with every customer will produce for you an additional one to two collectible labor hours per repair order, depending on your mix of motorhomes versus towables. It takes very little effort to do this and your customers will thank you for it.
Increase Retail Customer Count
This is basically the benefit or results of all of the above processes that your customers will relate to in a positive manner. It will enable your service and parts operations to complete more effectively with your competition. It will improve your owner retention and keep those customers loyal to your dealership for future sales and service.
Identify your out of line conditions in expenses or gross profits-Decide what corrections need to be made-Determine who will be held accountable for completion of these corrections-Measure their performance daily. Now you are on your way to making this year your best ever in fixed operations.
Call me toll free at 1-888-553-0100
Or email dreed@dealerprotraining.com.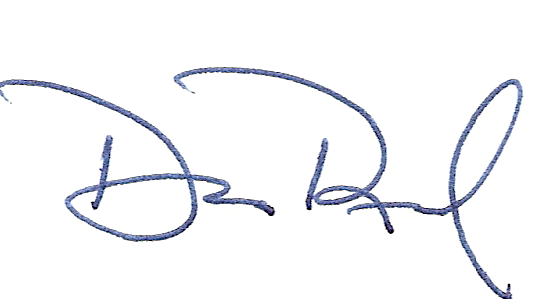 Don Reed
CEO–DealerPRO Training