Start HERE to optimize Technician Productivity
"The training and procedures RVMax (now DealerPRO RV) brought to
the table is far beyond consulting. They worked hand in hand with our managers and advisors to develop customer service skills and sales techniques. RV technician productivity increased to 103%, unapplied time was reduced by 85%. The dollars spent on technicians not producing work was minimal …Would we do it again? You bet!" 
George M Sutton, George M Sutton RV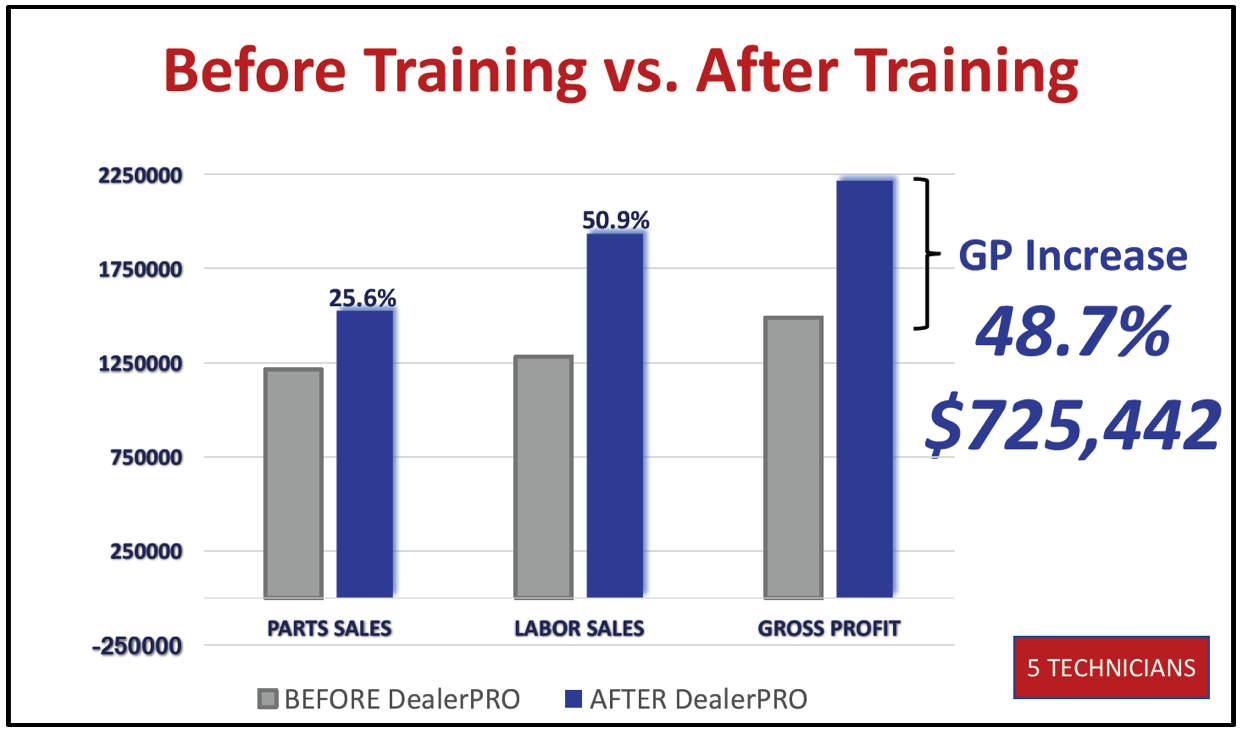 If you want to optimize Technician Productivity and CSI, then fill out and submit the  Profit Improvement Plan online request form on the right. You'll be surprised as to how much more Service Gross Profit may be available to you.
If you do have untapped profits, we'll want to come to your dealership to show you what your true potential is … and how you can make as much as $200,000 added Service Gross Profit … or more!
Questions?
Call or Email Today!
Call Don Reed toll free at
1-888-553-0100,
or email dreed@dealerprotraining.com.

Better Trainers. Better Results.