A Powerful Sales Tool To Increase Service Sales
Up To 30% or More!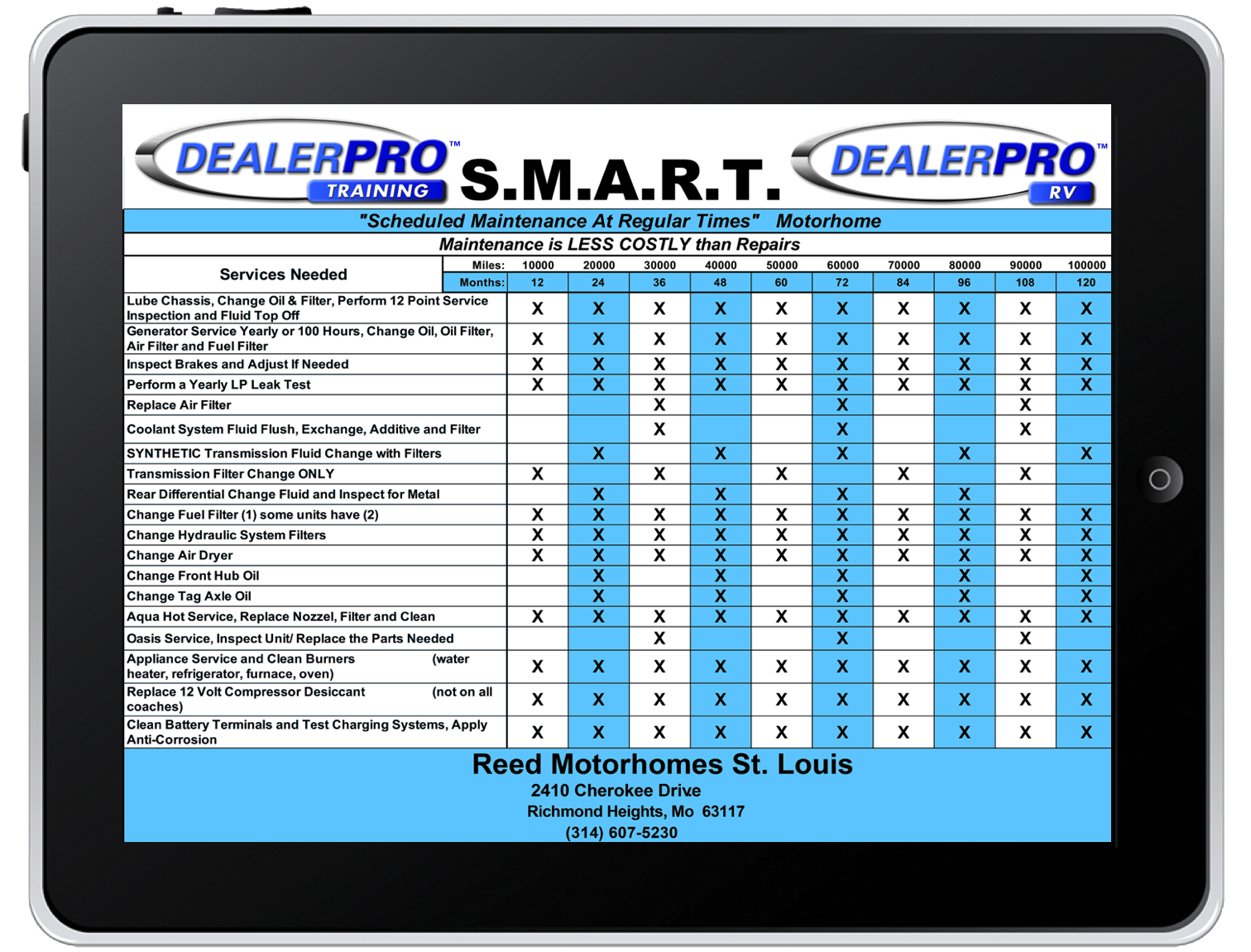 Train Your Customers to Maintain Their Vehicles Properly


The Sales Tool That Works–SMART Menu: Your Constant, Consistent Sales Tool
100% of your customers are presented with 100% of their RV's scheduled maintenance items 100% of the time!
Service Drive customers are presented with an electronic menu offering three levels of service …
1. Minimum Recommended Services and included inspections
2. Preferred Services
3. Additional Services/Total RV Care
Service is specific to make, model, mileage and drivetrain to include towables, class C and class A motorhomes…
Give Your Customers the Opportunity to Buy
All the choices are clearly presented. The SMART Menu digital format is authoritative, which builds trust and confidence while empowering the customer to choose.
When customers choose, they choose more … up to 30% more!
The DealerPRO SMART Menu presents the manufacturer's recommended maintenance at the customer's specific mileage and/or time intervals.
SMART Menu Expands Your Sales Opportunities
• Helps customers better realize their RV's requirements
• Encourages customers to upgrade their service experience
• Allows for easy-to-run specials
• A menu of services for the next visit can easily be printed before the customer leaves
Get the Results You Deserve …
Call Don Reed toll free at
1-888-553-0100
Or email dreed@dealerprotraining.com
Better Trainers. Bigger Results.