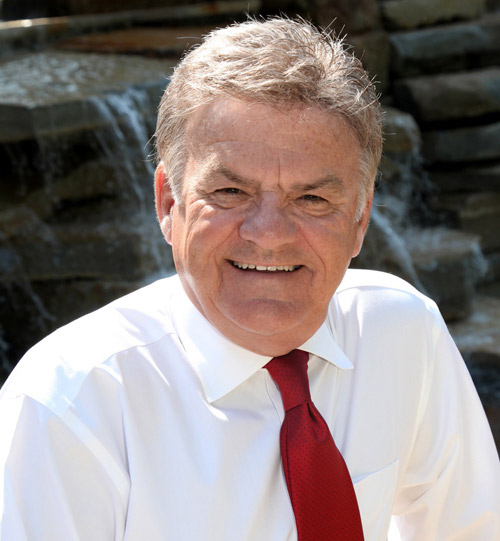 – Don Reed, CEO
DealerPRO Training
"The Magnificent 7 of Service …
"Dealers tell me these are their Hot Buttons for improving their Service & Parts operations:
1. Improve CSI
2. Increase Customer Pay Sales
3. Raise Gross Profits
4. Reduce Repair cycle times
5. Bring more traffic in the door
6. Build Net Profits
7. Increase Shop Productivity

The Key Metric …
While all of these are certainly worthy of a Dealer's and a manager's attention, there is one key item listed above that has a direct effect on all of the others listed…
It is totally controllable and costs virtually nothing to improve it.
It's been around ever since the first service department opened for business around 100 years ago and today it plays a critical role in the overall success or failure of every service department in the RV industry.
This key performance metric is called "Shop Productivity."
•  Right now, do you as a Dealer, GM, Fixed Operations Director or Service Manager know what your Shop Productivity % is month-to-date through yesterday?
•  Do you measure your technicians' productivity every day? Do you review your Work in Process every day?
•  Do you know the industry benchmark for Shop Productivity is 120% in a properly managed service department?
•  If you are below that guide, do you know why?
•  If you are at or above that number what should you do next to be even better? 
Shop Productivity
To begin with let's define Shop Productivity. Our guide of 120% means that your technicians produce 48 flat rate hours billed out on all repair orders for every 40 clock hours worked. So step one is to measure and compare each technician's hours produced to the number of clock hours worked daily.
Let's look at how you are billing your technicians' time for the repairs and/or services performed.
1). Are you billing the technicians' time based on an RV Flat rate Time guide?
2). Are you billing the technicians' time based on actual clock time spent on the repair?
3). Are you billing the technicians' time based on what the Service Advisor thinks is fair?
If you answered "Yes" to the first or second option listed above then you are on your way to accurately measuring Shop Productivity. On the other hand if you answered yes to the third option then you are dwelling in the land of SWAG! (Scientific Wild Ass Guess)!
At this year's RVDA Convention I had an opportunity to visit with a number of RV dealers, some whom I just met and others that I've known for years. One of my Alumni dealers (Those I've trained with) was proud to share with me the improvement he is experiencing in his service department.
When we first met his technicians were paid hourly and his Advisors were estimating repair times as outline in option #3 above and they produced an underperforming 60%. Now he has moved to option #1 for not only billing the customer but also paying the technician and his Shop Productivity has gone from 60% to 111%! He stated further that his technicians were making more money than ever and this year would be an all -time store record in his Service and Parts Net Profit.
That's impressive! There are two words that sum up what it took to accomplish these remarkable results—COURAGE & COMMITMENT!
Are You Missing Opportunities?
I met some nice folks from Canada and Minnesota who rely on their Advisors to determine the billing times for their Techs and one was performing at around 50% productivity and the other around 60%. When I hear "around 60%" I'm guessing the really don't know the exact answer? Ok so now let's look at some other opportunities that await your attention.
If your productivity is at 100% or above then you need to seriously start recruiting additional techs since your Advisors will stop selling once they believe the techs can't get the work completed so do not wait until you reach 120% to start recruiting techs.
When recruiting these additional techs you will most likely need maintenance skill level techs since that skill level is where the majority of your sales growth opportunities are. Maintenance and light mechanical repairs is where the volume is for growing your service sales.
On the other hand, if your Shop Productivity is below 100% you have to ask yourself-why? Tell your Service Director to prepare a 24 months trend analysis of your customer pay RO count month by month. Is your traffic going up—down—or flat lining? The only good answer is "UP."
If your traffic is going down then you can assume that your customers don't like doing business with your fixed operations team and prefer to go elsewhere. Plant your management team at the service reception desk during the busy hours to observe how your customers are being received. Have them observe the delivery process of the RV back to your customers (The Active Delivery) to insure the customers are given a clear and precise presentation on the repairs and/or services performed.
Low productivity is a direct result of a lack of advising by your Advisors as well as your Techs. Advisors who are not properly trained how to effectively communicate with their customers through feature/benefit presentations on RV's maintenance services and repairs, will not sell enough hours to maximize technician productivity.
Maintain & Inspect …
Technicians will not inspect 100% of vehicles serviced when they believe their Advisors won't sell the work... Remember this—all of your Technicians have the ability to produce more hours and will do so when they have confidence in their Advisor's ability to sell the work assuming they are compensated appropriately. (What's in it for me?)
We have two very simple processes that have been around for decades that will increase Shop Productivity. Their called — Maintenance Menus and Multi-point Inspections! I find in most RV service departments the Advisors are not presenting any kind of a maintenance menu or offering any recommendations for additional services.
How many of your customers do you think grab that gigantic loose leaf binder with all the manufacturers' warranties on a regular basis to review all of the required and recommended maintenance services for all of the components, appliances and equipment of their RV? It should be the primary mission of every RV dealer to insure that every customer leaves their service department driving or towing a safe and reliable Motorhome, Travel Trailer, Fifth Wheel, Pop-up, Toy Hauler—whatever!. Starting today, why not make that your goal?
Get a Pay Raise  
If you do embrace that goal and put the processes in place to insure that every customer gets a proper feature/benefit presentation of needed maintenance services, you will find that at least 46% of your customers will say "YES" while 54% will say "NO." QUESTION: "Does a 46% Closing Ratio sound good to you?" Furthermore, if you install a proper Multi-point Inspection process for every RV and then present the results of those inspections to 100% of your customers you will at the very worst get similar results. This sounds like a big pay raise for the dealer, the managers, the service advisors and the technicians!
 As you can plainly see, Shop Productivity plays such a huge role in satisfying those Hot Buttons that I listed above, Increased CSI, Increased Customer Pay Sales, Increased Gross Profits, Increased Customer pay traffic and Increased Net Profits. Sounds like an awful lot of Increases to me. It all starts with training your Service Advisors how to put your customers FIRST by insuring every one of your customers leaves with a safe and reliable RV.
Next, bill your hours based on flat rate time guides, then compensate your technicians and advisors accordingly with some form of performance based earnings and watch your Net Profits soar! Feel free to contact me at dreed@dealerprotraining.com if you would like some sample compensation plans at no charge.
 The legendary golfer, Bobby Jones, summed it up so well….
"If you fail to get the proper kind of instruction, no matter how much you practice, you're only going to get better at making yourself worse."
Call Don Reed toll free at 1-888-553-0100
Or email dreed@dealerprotraining.com.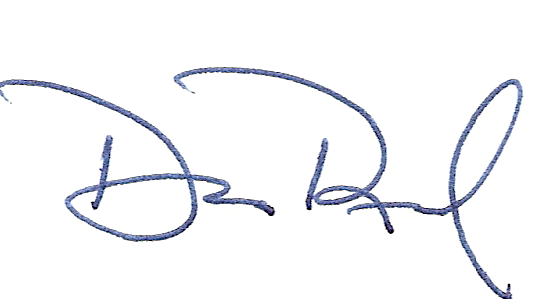 Don Reed
CEO--DealerPRO Training