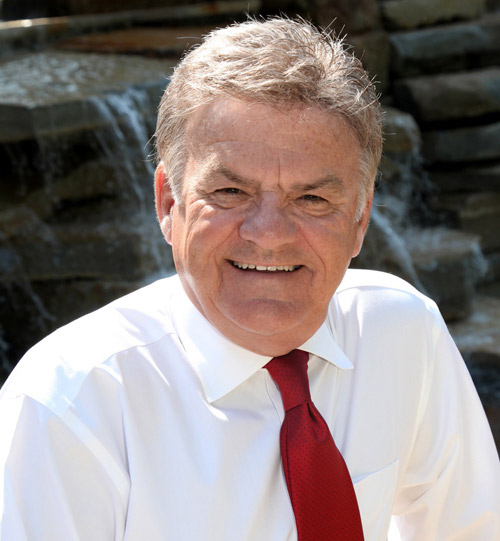 – Don Reed, CEO
DealerPRO Training
"One of the easiest and most productive sales tools you can implement starting today is the Maintenance Menu.
"You can train Your Customers to Maintain Their Vehicles Properly
A menu is a door opener that enables you to present 100% of your customers with 100% of their RV's scheduled maintenance items 100% of the time!
Don't be Passive about Preventive
Many RV dealers open their service and parts departments each day and wait for their customers to call for an appointment or come in. When they arrive at the service department, they meet with a Service Advisor who usually listens to their concerns, records those concerns on a repair order and then tells the customer they'll call with an estimate for repairs and completion date.
In this case, the Advisor is acting simply as a clerk recording information. This process is not conducive to increased sales or a high level of customer satisfaction because there were no recommendations given to the customer for preventive maintenance.
The very name, preventive maintenance, implies the benefits of performing the recommended maintenance. You can prevent mechanical breakdowns, equipment failure, appliance malfunction, water leaks, abnormal wear and tear and save money at the same time if you advise your customer on how to properly maintain their RV. It doesn't matter whether it is a towable or motorized, gas or diesel, old or new it applies to every RV coming into your Service and Parts departments.
No Cost, No Risk
This is the key: the process of presenting maintenance menus to every customer on each and every visit costs you nothing! The RV is already at your dealership. No additional advertising is necessary, just a simple process of ensuring that your employees both in service as well as parts present a maintenance menu to all customers. As I've stated before, most RV customers do not realize or pay attention to what is needed to properly maintain their "condo on wheels."
Some RV dealers believe that they can't perform mechanical repairs due to a lack of technicians and/or equipment. To address this concern let's consider a sample listing of the maintenance items I'm referring to:
Lube, Oil and Filter Change
Hydraulic Filter Change
Generator Service
Clean & Inspect Brake System
Appliance Burner Service
Air Filter Replacement
Battery Service
Water System Pressure/Leak Test
Engine Cooling System Filters
Replace Transmission Filters
Tire Rotation & Balance
Wheel Bearing Repack 
Air Conditioning Service
Fuel Filter Replacement
Roof & Sidewall Sealant Inspection
Transmission Service
Easy Peasy
For the most part, these 16 maintenance services require a "C" level technician and very little equipment. These technicians traditionally are paid less than a certified journeyman technician which means your profit margin is going to be much higher on these types of services.
Additionally, most customers do not know how to perform these services and many times are not even aware they need to be done at specific intervals so they are appreciative when someone like your Advisor is looking out for their best interest.  This, of course, builds trust and its trust that builds owner retention resulting in more and more sales over the long run.
You Advise, Customers Consent
To properly present these services to a customer one needs to understand the following: "Customers do not want to buy products or services—they only want to buy the benefits those products or services bring them. For example, no one wants to buy brakes (product) but they will buy safety (benefit). Benefits can be categorized as performance, safety, economy, luxury and reliability. So when presenting any maintenance or service to your customers you must always explain the benefits they will realize by following your recommendations.
You will find throughout the year that at least 50% of your customers will say "yes" to a proper menu presentation. At the beginning of the season through the spring the percentage is even higher. I don't know about you, but that sounds like pretty good odds to me. This does not require any high pressure salesmanship. You simply must advise and let the customer decide. It's their RV. It's their money. You must therefore give every customer the opportunity to say "yes" to the benefits of preventive maintenance.     
Know Your Customers 
When presenting these menus you will need to gain as much information as possible about the customer's buying habits as well as the RV itself. Things like maintenance history, mileage, generator hours and time expired since their last service. Once you have identified what's needed on this visit you can then advise the customer what will be needed in future visits so why not go ahead and schedule their next appointment before they leave your dealership. If so, then you will want to install an appointment reminder process by mail, phone call, email or all three to keep them coming back for additional maintenance services, winterization, de-winterization, etc.
Depending on your local climate, you will want to package some menu items based on the seasons in order for your customers to enjoy their RV's to the fullest. (Reliability)
This will also enable your service team to schedule more effectively to reduce the back log during your peak seasons. These menu packages can be either in print form or electronic depending on how sophisticated you want to get but I can assure you that the worst menu you can design will increase your sales dramatically if you just present it properly (benefits) to 100% of your customers 100% of the time.
Call Don Reed toll free at 1-888-553-0100
Or email dreed@dealerprotraining.com.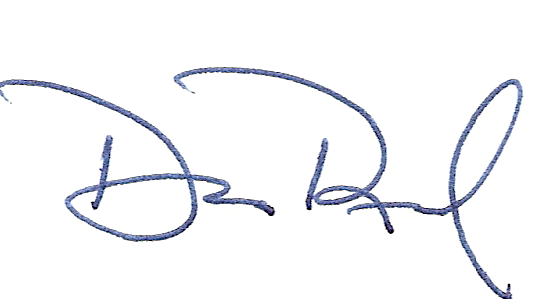 Don Reed
CEO--DealerPRO Training