RVDA SPECIAL OFFER–
BUY ONE, GET ONE FREE!

High Voltage Training Center
Energizes Your Service Sales & CSI!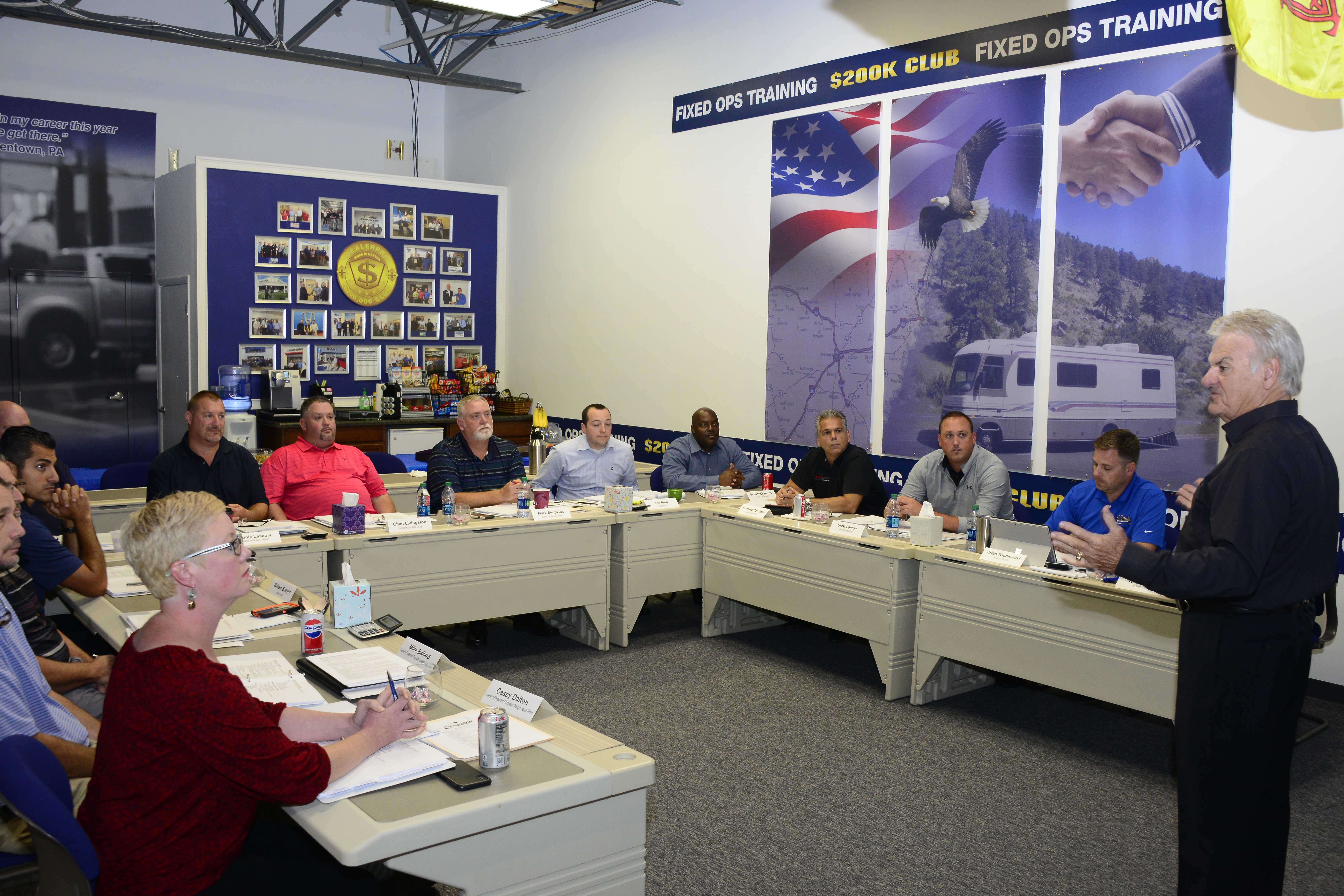 The DealerPRO Training Center offers the perfect solution to sagging service sales performance—a jolt of highly charged sales power.
CALL FOR DATES
SERVICE ADVISOR TRAINING:
Putting Your Customer FIRST
• Telephone Techniques for Selling Service Appointments
• Technical Awareness for Feature/Benefit Presentation
• Techniques for Giving Feature/Benefit Sales Presentations
• The Customer FIRST 12 Step Service Drive Process
• Communication Skills for Increased Sales & CSI
$795 Course Includes: 2 Full Days of Interactive Training with Role Playing and Test Certification, 2 Training Manuals and Lunch.

CALL FOR DATES
MANAGEMENT TRAINING: How To Achieve 100% Service Absorption
• Fixed Operations Performance Metrics
• Telephone Techniques for Top Performing Advisors
• Maximizing Shop Productivity
• Parts and Service Guides to Net Profit Improvement
• How to Manage the 12 Step Service Drive Process
• Evaluate and Motivate Employees to Change
• Learn to Recruit Top Performers
• Design a Customer FIRST SMART Maintenance Menu
• Build a Profit Improvement Plan
$995 Includes: 3 Full Days of Interactive Training, Role Playing, Profit Calculators, Financial Statement Analysis and Test Certification, 4 Training Manuals, 4 Profit Calculators, Menu Template, Profit Improvement Plan and Lunch.
To download course outline,
costs, enrollment form and hotel information,
CLICK HERE
DealerPRO Training Center
QUARTERLY COURSES!
Each course is offered on a quarterly cycle to fit your dealership's requirements.
Click here to register.
Better Trainers. Better Results.